Systems Engineering
ALSIC has a lot of customer references when it comes to setting up a robust, secure IT infrastructure:
Data-acquisition and Processing

Business Intelligence

Supply Chain Management

Systems Solutions & Managed Services

Incident and Monitoring Systems

Virtualization

We offer proven, reliable solutions, thanks to:
Years of experience servicing customers in all markets and sizes

Clear vendor independence

Continuing research into the best technologies on the market

Proven project management skills

Availability of top notch skills: solution architects and systems engineers.
 Over the years, we developed a block-based solution framework, providing vendor independence and increased efficiency.
ALSIC Infrastructure Framework (AIF)

for the Back-End

ALSIC Front-end Framework (AFF)

for the Front-End
ALSIC provides services for all layers in both frameworks.
AIF
AFF
Service Delivery Model
Service Delivery set-up
AIF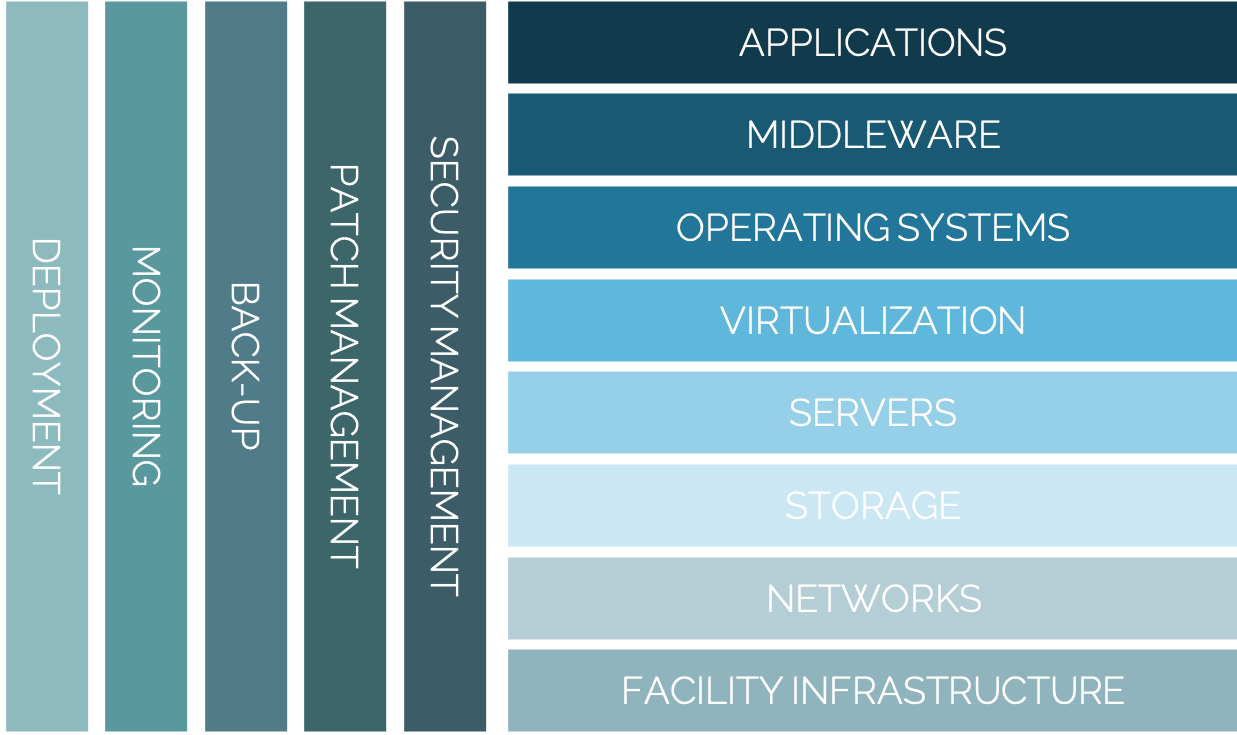 AIF includes all layers a Datacenter is challenged with.
Horizontal Layers represent all elements needed to meet your business and functional requirements. Each layer must be scalable, flexible and affordable and deliver appropriate services to the layer above. 
Vertical Layers represent the challenges that need to be handled to have a stable, reliable and secure infrastructure.
ALSIC has developed a unique set of services to help customers migrate to an optimized datacenter design. 
AIF allows each aspect of a current datacenter to be identified, re-engineered and optimized. 
AFF
Service Delivery Model
Service Delivery set-up